Thanksgiving Day, November 23, 2017 Hours of Operation...
Cigar Lounge & Retail Store: CLOSED
Lounge: 5 pm - 2 am
Restaurant: CLOSED
Store: 6 am - 10 pm
All departments will return to their normal business hours on Friday, November 24, 2017.
Have A Safe & Happy Thanksgiving!!
Now hiring....
Click On the post below to download printable version.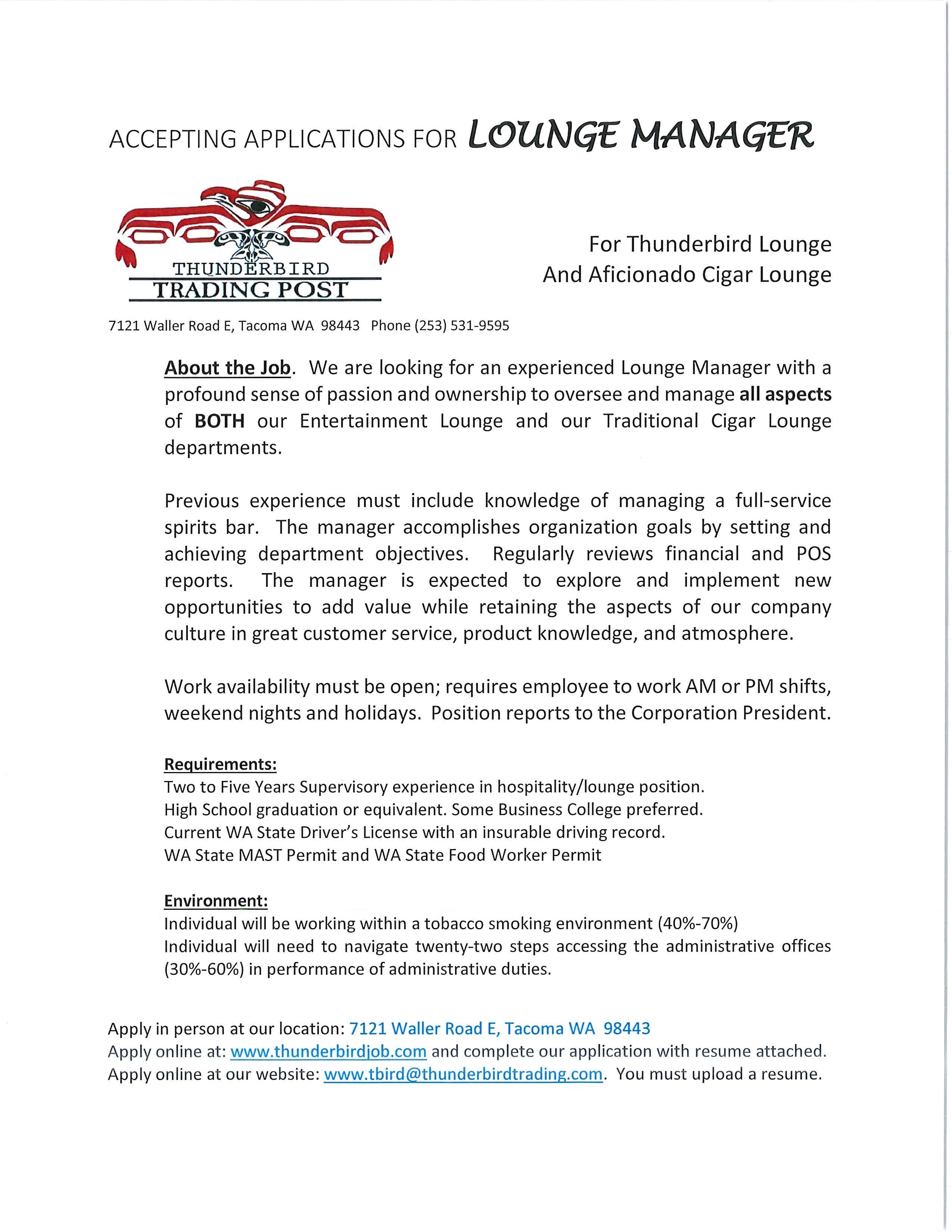 Check out The News Tribune's recent article about why you should try Fry Bread & Indian Tacos and where you can do it at!
Both our Store and our Restaurant sell packages of Fry Bread to make yourself at home or swing into our restaurant and order yourself an Indian Taco. This is what you would get....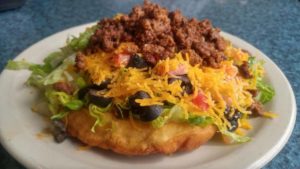 Thunderbird Trading Post, Inc. is a privately owned Corporation.  It is a family business with several generations of family members involved in operations and management.  The business is located on Puyallup Tribe Reservation land.
The Company consists of six business units (departments) and three support groups of employees that coordinate overlapping products and services.  These departments are the Convenience Store, Restaurant, Lounge, Aficionado Cigar Retail Store, Aficionado Cigar Lounge, and Seasonal Fireworks.  The support groups are the Office Personnel, Maintenance, and Human Resource.