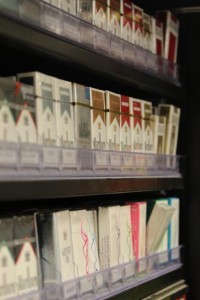 HOLIDAY HOURS
Thursday, Dec. 24th (Christmas Eve): 5:00 am-10:00 pm
Friday, Dec. 25th (Christmas Day): 8:00 am-10:00 pm
Thursday, Dec. 31st (New Year's Eve): 5:00 am-11:00 pm
Friday, Jan. 1st (New Year's Day): 5:00 am-Midnight (return to normal business hours)
Thunderbird Trading Post, Inc. provides our customers with affordable, quality products and services, ensuring high customer satisfaction. We primarily serve Pierce County customers, targeting local residents as well as visitors and commuters.
Our success is built on defining unique ways to enhance the performance of individuals and the organization as a whole. Critical factors directing our attention are employees, customers, quality, financial performance, operations, products and service.
Each and every day, our goal is to increase our customer's satisfaction. We do this by developing a skilled workforce and minimizing employee turnover; minimizing customer turnover (retention) and increasing our customer base; ensure the quality of our products by producing these right the first time , minimizing product returns and optimizing our quality cost; minimizing product lead time and inventory levels; establishing standards of outstanding customer service.