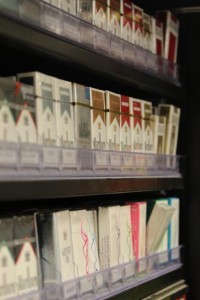 Page Updated on June 21, 2023
Thunderbird Trading Post, Inc. provides our customers with affordable, quality products and services, ensuring high customer satisfaction. We primarily serve Pierce County customers, targeting local residents as well as visitors and commuters.
Here at Thunderbird you can come in and get all your immediate needs, from tobacco products to small gifts for friends and loved ones. We offer both hot and cold ready-to-eat meals for those on the road lunch breaks, snacks of all kinds for the young and old and we even offer toys to keep the kiddos occupied in the car or at home.
When you stop by Thunderbird, you will see we have so much more to offer....check out our Cigar Retail Store, our family friendly Restaurant, our Cigar Lounge and/or our Bird Bar. We have something for everyone!
Currently our convenience store hours are as follows...
5am - 11pm Seven Days a Week