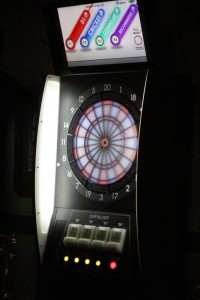 Sports, Karaoke, Darts, Food, Drink Specials. There is always something going on at the Bird.
Thunderbird Lounge will be hosting the 2018 Monstah Bash March 17th & 18th!
We will be closed to the public ALL DAY Saturday, March 17th and from 10 am until 6 pm on Sunday, March 18th. At that time, we will re-open to our faithful customers and return to business as usual.
Don't forget..
Sundays at 9 pm there will be Trivia Tournaments with prizes for 1st, 2nd and 3rd place!
Karaoke Mondays through Saturdays from 9 pm - 1 am (no karaoke on the weekends we have a live band performing)
Next Live Band: Accidental Heroes - Saturday, March 10th starting at 9 pm. There is a $5 cover charge at the door.