Let us do the cooking! Having a party, meeting or just simply don't feel like cooking? We do catering of all kinds. Give us a call and we can help!
Homemade Soups, Pies and Desserts
Daily Specials
Customer Appreciation Program
Fresh food at great prices
If this looks good to you, then stop by our Restaurant and order an Indian Taco. This along with the Fry Bread it's made with were featured in a recent article in The News Tribune Why you should try Fry Bread & Indian Tacos and where you can do that at.
Lunch Specials offered Monday thru Friday from 11am - 3pm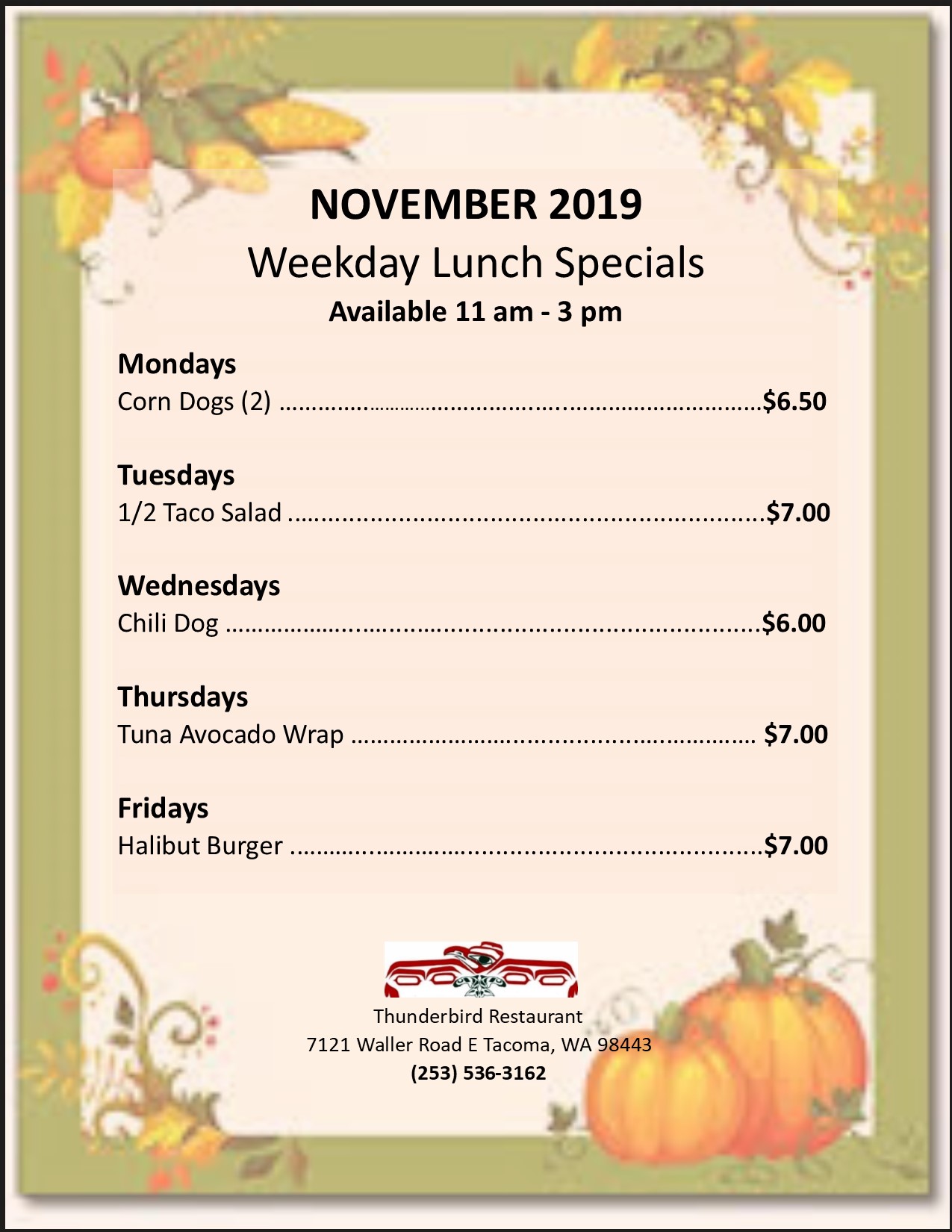 Check out the dinner specials for the month of November....
Click On the calendar below to view larger.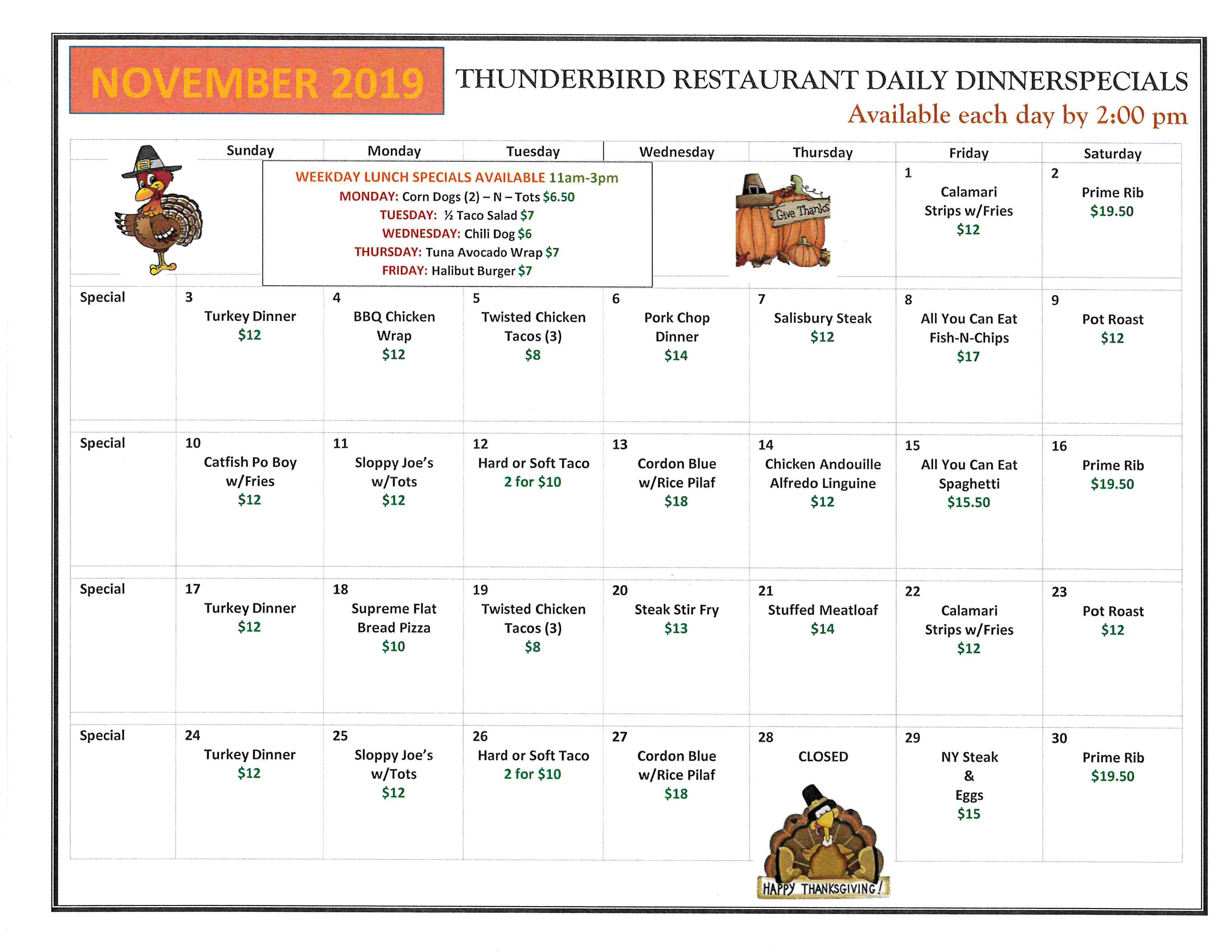 All specials, lunch and/or dinner, can be ordered from our Restaurant Dining Room, Cigar Lounge or The Bird Bar but please note that our kitchen hours are as follows:
Restaurant Dining Room: 6am - 8pm 7 Days A Week
Ordering Regular Menu Items from Cigar Lounge or The Bird Bar: 10am - 9pm Sunday thru Thursday (last order in by 8:45pm) and 10am - 11pm Fridays & Saturdays (last order in by 10:45pm)
The Bird Bar & Cigar Lounge have a Late Night Menu that is available once the kitchen closes down. Stop on in and see what yummy items are available to ease your late night hunger!!
We have a NEW menu. You can view it at the top of the page or even better, stop on in and try it for yourself!
We appreciate our customers and community and we try to show that appreciation thru our customer service and food preparation here at Thunderbird!