The Bird Bar is open. Our hours are: 
Sunday-Tuesday: Noon-10pm
Wednesday-Saturday: Noon-Midnight
Darts
Dart Boards are available for open play if you bring your own darts. We do have darts and supplies for sale if needed. Please note that we do have a few leagues running and they have priority on boards over any open play. Tournaments are run every Wednesday night and alternating Friday & Saturday nights 6:30pm check-ins and 7:30pm start. Open to anyone with a valid Phoenix card.  Any questions regarding darts of any kind can be directed to our dart coordinator, Vanessa Miles via call or text (253) 324-7328.
Karaoke
Karaoke takes place Thursdays - Saturdays from 7:00pm - 11:30pm with hosts/hostesses from Lonman Productions. Come on in and sing your heart away!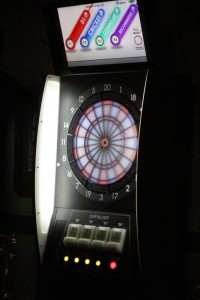 For more information, feel free to call us at (253) 536-9261.