Calling all Dart players....
Thursday, November 14th will be this month's ADOI Dart Tournament.
This will be an A/B Draw handicapped. We will shoot a medley 501-Cricket-Choice. Cost will be $5 per person with $1 side posts for anyone interested. Sign-Ups begin at 8pm and Darts Fly at 9pm - Vanessa Miles will be your hostess. 
Halloween Happenings AFTER Halloween
Get a 2nd chance to wear that costume you spent so much time and/or money on and possibly win a prize for it!!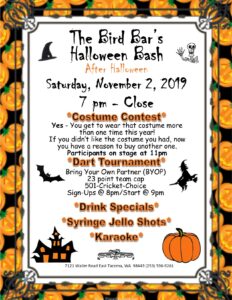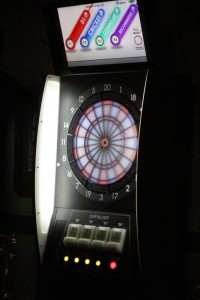 Sports, Karaoke, Darts, Food, Drink Specials. There is always something going on at the Bird.
Don't forget
Karaoke Mondays through Saturdays from 9 pm - 1 am