The Bird Bar is back open. Our hours are: Noon - 7:00  pm (7 days a week)
HOLIDAY HOURS ARE AS FOLLOWS:
Thursday, Dec. 24th (Christmas Eve) Noon - 7:00 pm
Friday, Dec. 25th (Christmas Day) CLOSED
Thursday, Dec. 31st (New Year's Eve) Noon - 7:00 pm
Starting Friday, January 1st, New Year's Day, The Bird Bar will extend it's hours to close at 9pm.
Our new hours will be Noon - 9pm (7 days a week)
Darts
Dart Boards are available for open play if you bring your own darts. We do have darts and supplies for sale if needed. Please note that we do have a few leagues running and they have priority on boards over any open play. At this time, there are no tournaments of any kind being ran. This also goes for any groups of people wanting to play their own private tournaments. Any questions regarding darts of any kind can be directed to our dart coordinator, Vanessa Miles via call or text (253) 324-7328.
Karaoke
Karaoke is currently on hold. We hope to bring it back shortly after the new year begins. Please watch for updates on our Facebook pages.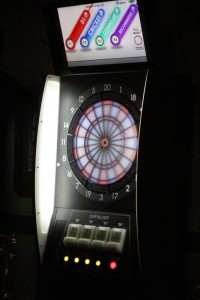 For more information, feel free to call us at (253) 536-9261.