ADOI Winter League 2019 Sign-Up Party
Registration Deadline is January 17th, 2019. If you haven't yet registered and want to shoot, stop by Thursday, January 17th at 7:00 pm in the Bar. We will offer assistance to those wanting to sign-up, registration forms will be available and get a chance to mingle with fellow shooters. There will be a small menu to order food from and a raffle or two for those in attendance.
Any questions, contact Debbie Frias, Bar & Cigar Lounge Manager (253) 536-9261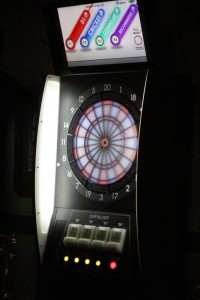 Sports, Karaoke, Darts, Food, Drink Specials. There is always something going on at the Bird.
Don't forget
Karaoke Mondays through Saturdays from 9 pm - 1 am