Calling all Dart players....
Saturday, October 19th will be this month's ADOI Dart Tournament.
This will be a School Yard Pick with Hardway In/Hardway Out. 501-Cricket-Choice Cost is $5 per person with $1 side posts for anyone intersted. Sign-Ups begin at 8pm and Darts Fly at 9pm - Vanessa Miles will be your hostess. 
Since it's Halloween time, there may be some Tricks and/or Treats that night as well!
Halloween Happenings...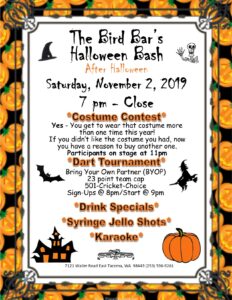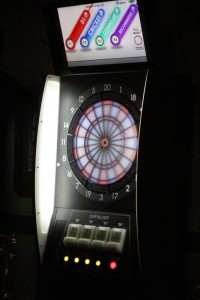 Sports, Karaoke, Darts, Food, Drink Specials. There is always something going on at the Bird.
Don't forget
Karaoke Mondays through Saturdays from 9 pm - 1 am